TUVA LIVESTOCK FARMERS SWITCHED TO WINTERUNG OF LIVESTOCK
In Tuva 306.1 thousand heads of livestock were transferred to wintering in all categories of farms.
According to the Ministry of Agriculture and Food of the Republic of Tuva, at the end of November there were 165.6 thousand head of cattle in the region with an increase of 1.3%. The growth of sheep and goats amounted to 4.2% with a total number of 1 million 186 thousand heads.
Farms are provided with the necessary stock of coarse and succulent fodders, they are harvested with exceeding the plan and level of last year 's wintering.
Before the wintering routine veterinary measures were carried out, including vaccination against particularly dangerous and infectious diseases of livestock, disinfection of livestock premises, treatment of animals themselves.
In most districts of the republic winter takes place so far in the regular mode. The exception was Mongun-Taigin district, where due to heavy snowfalls the height of snow cover in places reached 30 cm.
BREEDING CAMPAIGN IN SHEEPBREEDING FARMS OF ZABAIKALYE TERRITORY ENDS
In sheep farms of the Zabaikalye Territory the breeding campaign draws to close. As of today, 81% of sheep farmers have occurred in agricultural organizations and peasant farms of the region.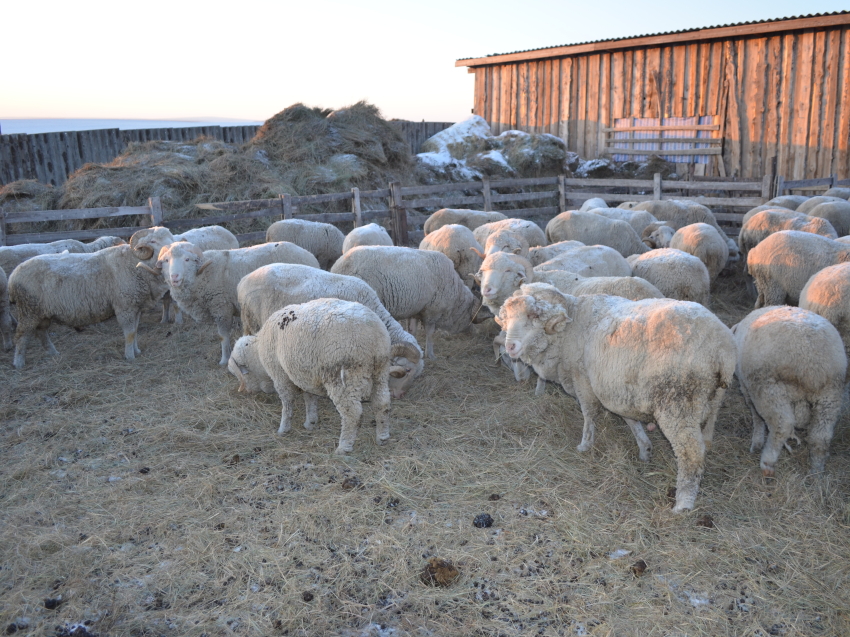 42,389 heads of sheep were artificially inseminated. The largest coverage of artificial insemination is noted by agricultural organizations of Mogoytui, Chernishevsky, Priargun, Aginsky and Duldurginsky districts.
The breeding campaign is planned to be completed by the end of next week. The first lambs of the zabaika;ye sheep farmers are preparing to be accepted at the end of February - the beginning of March.
SHEEP ARE NOT JUST PRECIOUS WOOL
The company "ROTA-AGRO" finishes in Moscow region the complete reconstruction of the condemned livestock complex, where the production of blue cheese of ewe's milk will be established. This reported the Minister of Agriculture and Food of the Moscow region Andrei Razin.
"The first batch of blue cheese "Blue Lacaune" made of ewe's milk of lacaune breed will appear on the grocery shelves next year, "- said Andrei Razin.
The new enterprise will have modern Russian equipment.
"The full capacity of the new production will be about one ton of cheese per month," - said Andrei Razin.
The cheese section is built simultaneously with a sheep farm for 900 heads.
"Preparations for the reception of French sheep of specialized dairy lacaune are under way. The total volume of investments in projects will amount to about 16 million rubles, Andrei Razin added
<< Start
< Prev
1
2
3
4
5
6
7
8
9
10
Next >
End >>
Results 29 - 32 of 394