Wintering Is completed Successfully
Head of marketing department of the National Association of sheep breeders V. Serdyukov paid a working visit to some farmsthe Republic of Kalmykia. Together with the heads and specialists of breeding plants that are part of the Association, he examined the breeding stock and livestock points that are already prepared for the reception of young animals.

The mild snowless winter allowed sheep farmers to save significant stocks of feed, including for the period of lambing. Equipment, disinfectants and veterinary preparations on the spots are also prepared as necessary.
All farms work closely with science. They are preparing materials for approval of a new meat and wool type of sheep of the Soviet Merino breed.
The Ulan-Heech breeding plant is also working on improving the meat forms of sheep of the Grozny breed.
The annual Production Volume will Be 12.600 Tons
Damaté launched lamb processing on the basis of the Circassian meat processing plant. Damaté plans to buy the company and invest 2.68 billion rubles in the production of lamb and reach an annual production volume of 12.600 tons of meat products. The processing capacity will be up to 720 thousand sheep per year. Damaté also plans to build and reconstruct feedlots and breeding grounds in Stavropol Region and Karachay-Cherkessia.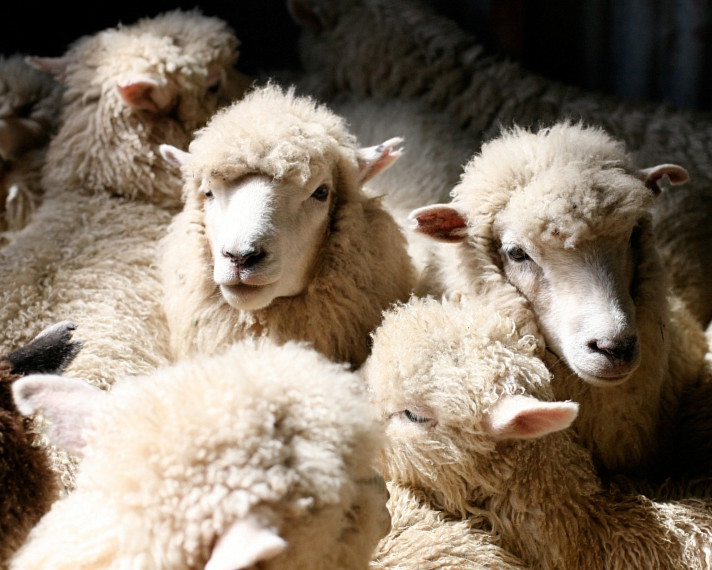 Now the share of lamb on average accounts for just over 2% of the entire meat market, but in some regions this figure is higher. Now the cultivation of small cattle in Russia is quite developed, but its slaughter and processing are in the initial stage. There is no civilized cutting, packaging, according to industrial standards. Even large processors like Ecol from Moscow region have four or five different suppliers.
Russian lamb has a very good export potential. It is obvious that its consumption will grow, and climate changes in traditional exporting countries, especially Australia, may lead to a sharp decrease in meat supplies to the world market.
In the near future, Russia may increase the export of lamb from 12.5 thousand tons to 30 thousand tons per year.
Earlier, Damaté announced the signing of more than 20 contracts for the provision of services for the development of sheep farming with the heads of farms in Stavropol Region. The cooperation will increase production rates, including through the use of advanced animal genetics technologies, as well as reduce the incidence and improve the safety of the herd.

Read more...
В НОВОЙ ЗЕЛАНДИИ ПРОДОЛЖАЕТ РАБОТУ КОНГРЕСС ВСЕМИРНОЙ ФЕДЕРАЦИИ ПО РАЗВЕДЕНИЮ МЕРИНОСОВ.
<< Start
< Prev
1
2
3
4
5
6
7
8
9
10
Next >
End >>
Results 5 - 8 of 405