Awarded The Highest Title
Two employees of the agricultural sector from the Aginsky district of the Trans-Baikal Territory were awarded the title 'Honorary Worker of the Agro-industrial Complex of Russia'.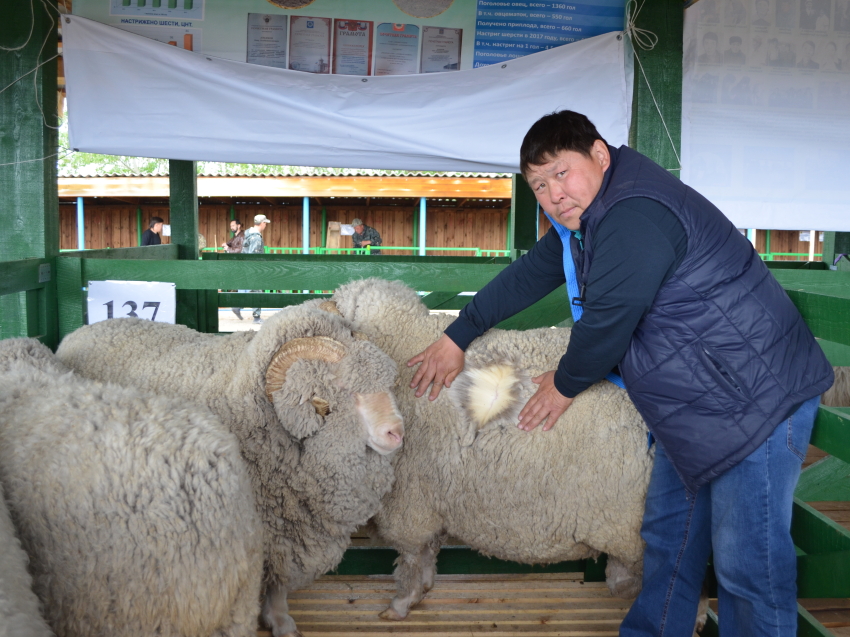 For merits in agro-industrial production, active public work and long-term fruitful work, honorary titles were awarded to the director of the enterprise "Runo" Badmazhab Batoev and the head of the limited liability company "Tunshe" Bair Dondokov.Two Trans-Baikal residents were awarded the title of "Honorary Worker of the Agro-industrial complex of Russia" .
The award ceremony took place on February 3 in Aginsky. Awards for highly qualified work were received by representatives of various industries who have achieved success in their work. Deputy Chairman of the Government of the Trans-Baikal Territory Buyanto Batomunkuyev congratulated them on the recognition of their contribution to the development of the Aginsky Buryat District.
'Our district has always been famous for gifted and hardworking people who live and work in their native land. Today we celebrate all those who have achieved significant results in their place, in their profession, in 2020. I congratulate you on your well-deserved awards and wish you all good health, new victories and achievements', the head of the district administration addressed the participants of the award ceremony.

Farmers Switch To Solar Panels
In Buryatia, in 2020, 12 peasant (farm) farms installed solar panels – autonomous hybrid electrical installations.Buryatia farmers switch to solar panels.

This was facilitated by state support-a subsidy to compensate for 95% of the costs of their purchase, the press service of the Ministry of Agriculture and Food of Buryatia reported.
In 2019, the government helped 11 peasant (farm) farms in the amount of almost 3.6 million rubles. In 2020, 14.9 million rubles were already allocated. Ordinary electricity was simply not available to farmers. As a rule, such farms and livestock camps are very far from populated areas, and there are simply no power lines there. Such a hybrid power plant costs 1 million 450 thousand rubles, and farmers eventually had to pay only 70 thousand rubles out of this amount.
In Buryatia, there are a lot of sunny days, respectively, the output per square meter of the solar panel is more than in other regions. Here, the technology of mini-autonomous hybrid electrical installations is just effective. They consist of a solar panel, a generator and a storage system, that is, in cases of absence of the sun for a long period, the system itself produces electricity.

Поголовье в сельхозорганизациях
В сельскохозяйственных организациях Российской Федерации численность поголовья овец и коз за год сократилась на 6% и составила 3 млн. 337,5 тыс. голов.
Больше поголовины данного поголовья содержится в сельхозорганизациях Северо-Кавказского федерального округа - 1 млн. 836,6 тыс. голов. Из них 1 млн. 238,9 тыс. голов в хозяйствах Дагестана, 230,7 тыс. голов в сельскохозяйственных организациях Ставропольского края, 224,4 тыс. голов - в КЧР.
На втором месте по численности овец в сельхозорганизациях - Южный федеральных округ, поголовье овец и коз в котором составляет 619,6 тыс. голов, что на 10,5% меньше, чем годом ранее. Неоспоримый лидер овцеводства в округе - Республика Калмыкия, насчитывающая 358,1 тыс. голов овец и коз, разводимых в сельхозорганизациях. В хозяйствах Волгоградской области содержится 118,2 тыс. голов, Ростовской - 72,2 тыс., Астраханской области - 42,5 тысячи голов овец и коз.
<< Start
< Prev
1
2
3
4
5
6
7
8
9
10
Next >
End >>
Results 37 - 40 of 567